We make finding a great tutor easy, affordable, and tailored to you!
How it works
The process is simple. First, you call us and tell us about your situation. Next, we call the tutors in your area that are the best fit for your situation, and then they call you to schedule your first appointment. We handle the payments; the tutors handle the tutoring. No contracts or commitments. It is that easy.
The reason you should choose us is because we have the very best tutors. We spend so much time searching after and recruiting exceptional people to tutor with us. We used to hire a lot of Knox County teachers, college professors, and retired teachers. The problem is that many of them have a hard time transitioning from the authoritative teacher role to the relationship-minded tutor role. We have worked with more than 50 tutors over the last 4 years, and we are great at recognizing tutors that families and students are going to love. Every one of our tutors was the valedictorian of their high school, scored in the 99th percentile on the ACT, or has significant academic, life, or tutoring accomplishments. We also specifically look for tutors who have great personalities, are fun, and are living what we consider exemplary lives. 
We also train our tutors in a tutoring system using academic coaching instead of regular tutoring methods. If you want a tutor who is all business from the minute they walk in the door until they leave, this is not the right place 🙂 Our tutors are trained to build a relationship with their students. They are there to believe in students, help them see what can be possible, rebuild their foundational skills, set goals, create a plan to help them achieve those goals, and hold them accountable to following the plan. This holistic approach to tutoring is why we consistently get the results we do. 
We appreciate the difficult task many parents have while searching for a capable tutor for their child. Some substandard tutors are easily identified. On the other hand, sometimes it can take two to three weeks to recognize that a tutor is incapable of achieving the desired results. Some good tutors may be found on Craigslist and other websites, but you will likely end up wasting more money trying out a few different tutors than you would paying a little more per hour with us. 
Why choose us
We are the best choice if you are looking for help in math, science, and ACT Prep. If your student has special needs, we recommend the Psychoeducational Network. Our program is the best for students who will benefit the most from true one-on-one coaching. We do more than just tutoring; we look at the big picture of each student's situation. We will go back and fill in the gaps in their foundational knowledge. We will help them set goals and hold them accountable to fulfilling them. Most of our tutoring is done by meeting once a week for two hours. At the end of each session, we set goals for the student to complete each day between sessions to get back on track.  
For high school, we have excellent tutors for Algebra 1 and 2, Trigonometry, Geometry, Calculus, Statistics,  Physics, and Chemistry. For college, we have highly capable tutors in math, science, and engineering.
Price
After expenses and fees, our competitors Sylvan and Huntington cost an average of $75-$100 an hour. Families also have to commit to a certain number of hours, students don't always have the same tutor, and one-on-one tutoring is rare. Our subject tutors' prices start at $50 per hour. We don't have any fees or contracts, students have their own personal tutor, and we come to you. It just makes sense.
To learn more
Feel free to call us anytime at 865-643-6030. We are happy to answer any questions you have about anything in the realm of education and human development. We won't have all of the answers, but we are happy to point you in the right direction or help you find the answer. 
If you want to know more about our tutors or about our program, you can also check out our Tutors page and About page linked below. You can also check out our Facebook and Twitter pages to see what families are saying about us. We have one of the most followed Twitter accounts in Knoxville. 
Tutoring is actually only a part of what we are doing in the Knoxville community. Our tutoring programs pay for all of our other programs. To learn more about what we are up to, please click on the about page linked below.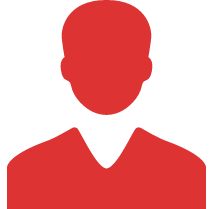 Tutors
All of our tutors are college professors, Knox County teachers, professional tutors, or top ranked college students. All of our tutors use our academic coaching method. We tutor math, science, and ACT prep.
ACT Prep Program
This is our flagship program and what we are best known for in Knoxville. We offer a truly unique experience that consistently gets results. To learn more about the best ACT prep program in Knoxville, click here.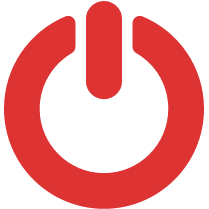 About
Tutoring is just one piece of a very big puzzle of what we do at Outlier's Advantage. All of our divisions and programs work together to transform the educational and life achievement of Knoxville. To learn more about our three divisions, click here!